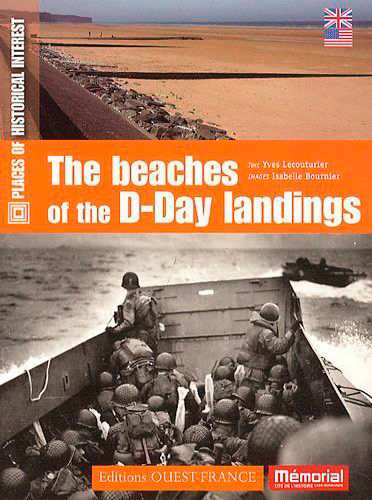 The beaches of the D-Day landings
Disponibilité en ligne
à commander
Expédié sous 8 j
-5% pour les titulaires de la carte avec le retrait en librairie
Disponibilité en librairies
Résumé
The beaches of the D-Day landings
On Tuesday June 6th 1944, Lower Normandy was the scene of the largest amphibious operation ever carried out in the history of mankind. Over 150,000 men landed in 7,000 ships on the shores of Calvados and Manche to liberate France and Europe from the yoke of Nazi oppression. Two thousand five hundred men were killed on the first day, including a thousand at Omaha alone. From June 6th to August 20th 1944, violent combats raged on the beaches, among the hedges, copses and pastures and on the Caen plain. This book offers readers the chance to discover - or rediscover - this Second World War heritage and the famous beaches of the D-Day landings, now important memorial sites.
The memorial for peace
Inaugurated in 1988, the Caen Memorial is one of Europe's major 20th-century history sites. With its innovative, poignant scenography, this Centre for History and Peace takes visitors on a historical journey that begins in 1918, chronicles the Second World War in detail and charts events up to the present day. The Caen Memorial houses a large collection of photographs, films and personal accounts, providing invaluable support for academic research into 20th-century history.
Caractéristiques
Date de parution
mars 2011
Collection(s)
Places of historical interest
Nombre de pages
143 pages
Dimensions
24.0 cm x 18.0 cm x 1.0 cm
---